My doctors have put me on everything, this works so well without having to drink the nasty bottles of Magnesium Citrate just to have a bowel movement. I have lost 14 pounds in the last month.
Skeptic turned into Loyal Fan
It's only been about 2 weeks and I lost 20lbs. I went out last night and I danced twice, so I'm very happy to say the least. They put me to 240 right now and my goal is 200 by lose more than that then God bless me
IT IS NOT a magic but EFFECTIVE HELPER
So I thought I would purchase this product after watching the rather lengthy infomercial. 'Sometimes you just got to try things for yourself,' I thought.. True, the discount adverts are relentless.. but I see why though.. They're trying to save you pennies —and while that's good, we aren't all made of money to purchase several bottles all at once. Anyway, I quickly wrote to customer services, and immediately I received a response as my order was stuck in the system. A simple email outlying the problem and an instruction to say, "please don't debit my credit card for that massive amount, as I only wanted to have one bottle for starters." They replied and did as I politely requested. Today, I again wrote to them regarding any further automatic orders, and again within five minutes, I've received a reply —not an automated one. No, one from one of their (human) customer services representatives and they have cancelled (for now). However, it must be hard to see so many negative reviews about a company, who may just have the answer to weight loss.. but like everything, IT IS NOT a magic pill. We just have to eat more fruit and vegetables, eat less sugar, and invest in a really good pair of running shoes, whilst taking the supplements. The FREE chocolates are delicious and guess what? I didn't want any dinner that evening at all, only after eating ONE chocolate bar! They're tiny too, so go figure. Is it psychological? I don't know —but wow! if that works, then let's see what the pills do for me. To be further reviewed…
I noticed a difference pretty quickly. I felt more energetic, it helped my bowels move better, I don't have that foginess feeling, and I sleep better.
Florasprings is a good product to use,I recomend anyone to try it ,it leaves your digestive system flow feeling great.
Floraspring is a doctor-formulated probiotic that combines 5 unique "super strains'' backed by thorough research linking them to weight loss support. Studies done on Floraspring's 5 super strains show that these strains can help you support your weight goals, boost energy, focus and more by supporting a more diverse and healthy gut microbiome. Maximize your gut health with just one easy-to-swallow capsule a day.

With 30 capsules per bottle, you can enjoy the benefits of this natural formula without needing to refrigerate it. And if you want even faster results, consider getting the 3- or 6-bottle packs for greater savings! Unlock the power of Floraspring today and start seeing real results in no time.

Supports Digestive Health
Floraspring probiotics are formulated to support a healthy digestive system by promoting the growth of beneficial gut bacteria, which can improve digestion and nutrient absorption
Promotes Weight Loss
Floraspring probiotics can also aid in weight loss by improving metabolism and reducing inflammation, leading to a reduction in body fat and improved body composition.
Boosts Immune System
The probiotic strains in Floraspring can also help boost the immune system by enhancing the body's natural defenses against harmful pathogens, viruses, and bacteria.
As Seen On Food Network's Fuel Your Best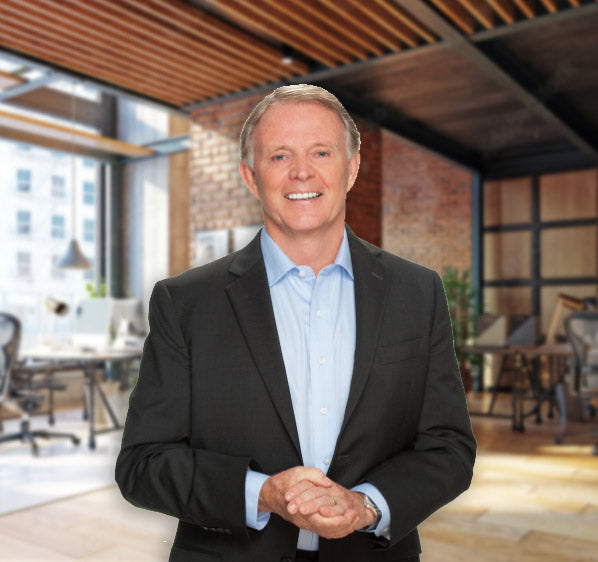 Formulated with the help of Steven Masley, MD.
Dr. Steven Masley has helped bring his proprietary method to help his former clients lose weight into a simple formula for Floraspring.
His doctor-formulated probiotic research combines 5 unique "super strains'' backed by thorough research linking them to weight loss support.
 Does Floraspring need to be refrigerated? 

No. This formula is shelf stable for up to two years, but it shouldn't be left in an environment over 100 degrees for more than 24 hours. 
Will customers automatically be entered into a subscription? 

No. Users have their choice of basic packages or subscriptions. Users will only have a subscription if they sign up for it. Registering as a VIP member will give the user a 10% discount on their monthly order.
How should Floraspring be used? 

Consumers only need one capsule each dayto get the desired results. It doesn't matter whether the user takes the formula with or without food; it can be used anytime. However, the user can increase the dose if they want faster results twice daily. 
What's in Floraspring? 

This formula comprises five super strains that target weight loss and several supportive songs that can keep the remedy working. 
Is it okay to buy Floraspring for men or children? 

It is best to consult with your doctor or child's physcician before giving it to your child
What's the best number of bottles to order? 

We recommend buying six bottles to get the best deal, reducing the overall cost per bottle. Plus, users are covered by the 90-day return policy with any package. Buying larger quantities also allows users to maintain consistency in their routine to ensure they get the best results. Buying more bottles at once will protect the user's regimen if Floraspring sells.